Spotlight: Water Chiller
Compressed Air Systems, Inc. (CAS) has worked for more than 50 years to become a Complete Industrial Solution for pneumatic systems and equipment. We have grown our team almost ten times in size over the decades and now occupy a 30,000-square-foot facility dedicated to air compressor system maintenance, rentals, and installations. We also have a satellite store centrally located in Orlando, Fl.
Through our combined experience in outstanding customer service and pneumatic equipment expertise, we have amassed many resources to help customers who are exploring the possibility of a compressed air system. We are pleased to share our new downloadable eBook, "Water Chiller Selection Guide," to help simplify the selection process for manufacturers with cooling applications.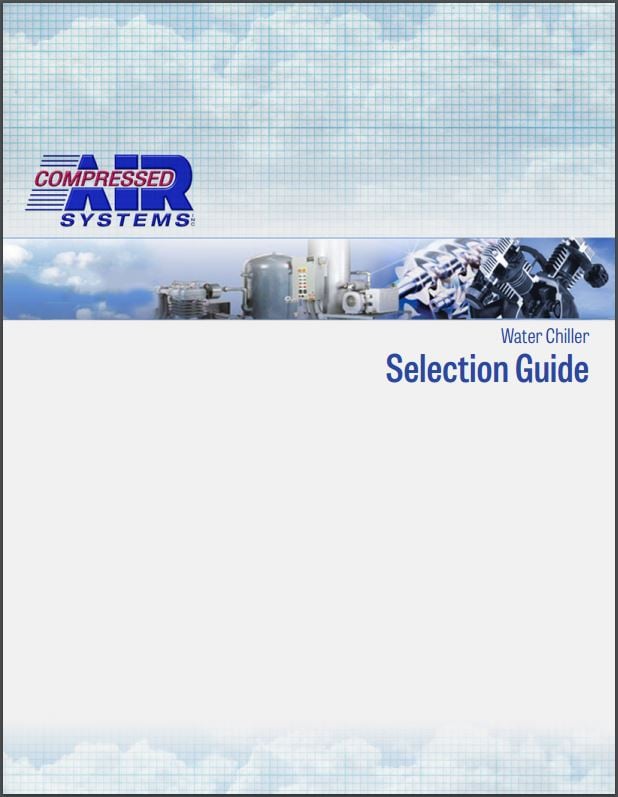 In the Water Chiller Selection Guide, we have provided an outline of the three leading types of water chillers — scroll chillers, screw chillers, and centrifugal chillers — as well as important considerations to make when comparing them. These chillers, which vary in load capacity, each work differently with specific types of compressors.
Scroll chillers are typically the most economical selection for smaller capacity applications. Screw chillers are versatile and efficient choices for medium-sized jobs, while centrifugal chillers, with the largest capacity of all, are ideal for cooling large buildings. While capacity is the most distinguishing feature, chillers can come in a variety of configurations that change a system's capabilities and operational characteristics.
At CAS, we are proud to offer our customers a range of MTA TAEvo brand water chillers to optimize their cooling efficiency. This line of water chillers features a closed circuit design to stabilize performance, maximize temperature control, and reduce water waste. Armed with information from our selection guide, we can work together to make the right water chiller selection for your application.
Have any questions? We can help. For more information about the importance of water chillers and considerations to make when purchasing or installing a new system, please download our eBook, "Water Chiller Selection Guide," for free today.