Compressed Air System Introduces Reorganized Catalog
Compressed Air Systems has worked to establish trust in the air compressor field by guaranteeing our customers personalized attention and substantial results. As our customer base continues to grow, we root ourselves more firmly in the category of leading and attention-driven providers.
We are a trusted source because of our commitment to service and our long-standing partnerships with the most reputable companies in the business. We pride ourselves on our high levels of assistance and expertise.
Our team has experience in a range of different industries because of the versatility of our products and our ability to provide solutions for manufacturers across a spectrum. To facilitate your application and the assistance we can provide, we recently restructured our catalog to improve the user experience for our returning customers, as well as for new ones. Among the benefits of our new catalog are:
Easier Navigation
Additional product specifications
More products available to help your operation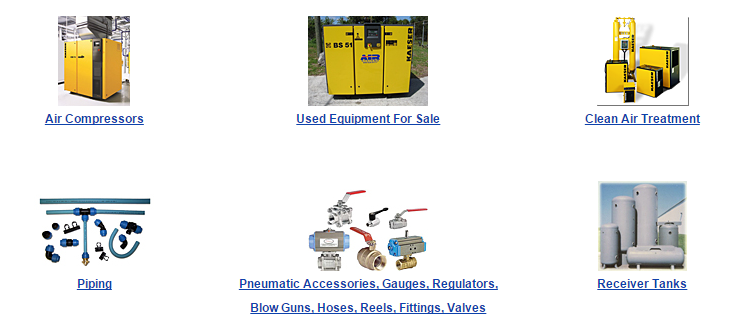 We are eager to introduce these new products to our inventory as we're confident they'll provide great value to your facility. The following is a sample of the many new products you'll find within our reorganized catalog:
Food Grade Air Compressors, Oils, and Filters
Clean Air Treatment
Used Air Compressors
The Compressed Air Systems team has decades of experience in helping our customers find the best possible equipment for their facility and specific projects. We will work with you to help you determine your needs and come up with the solution that will make the most impact. In cases where we do not carry the product you're looking for, we often have the capacity to build custom equipment for you.
We are driven by the idea that assisting our clients is the most important service we can offer, which is why we've revamped our online catalog. We are eager to provide you with the assistance that has given us a positive reputation over the last fifty years. Team members are ready to answer any questions you may have, and we invite you to contact us to learn more.