Don't Compress the Space of Your Compressor
A commonly overlooked aspect of air compressor installation is the location. In many instances, the space is too small and not capable of providing the compressor its much-needed standard temperature rating. To function properly and provide clean air, compressors must be housed in an amply-spaced area—mostly for the fact that the compressor needs to have sufficient air intake.
On average, compressed air systems ratings fall within 40°F and 115°F. Some units, such as heated desiccant and refrigerated dryers, have correction factors when the inlet temperature falls below or rises above 100°F. With the changes in the climate season, especially winter and summer, many considerations should be made before installation.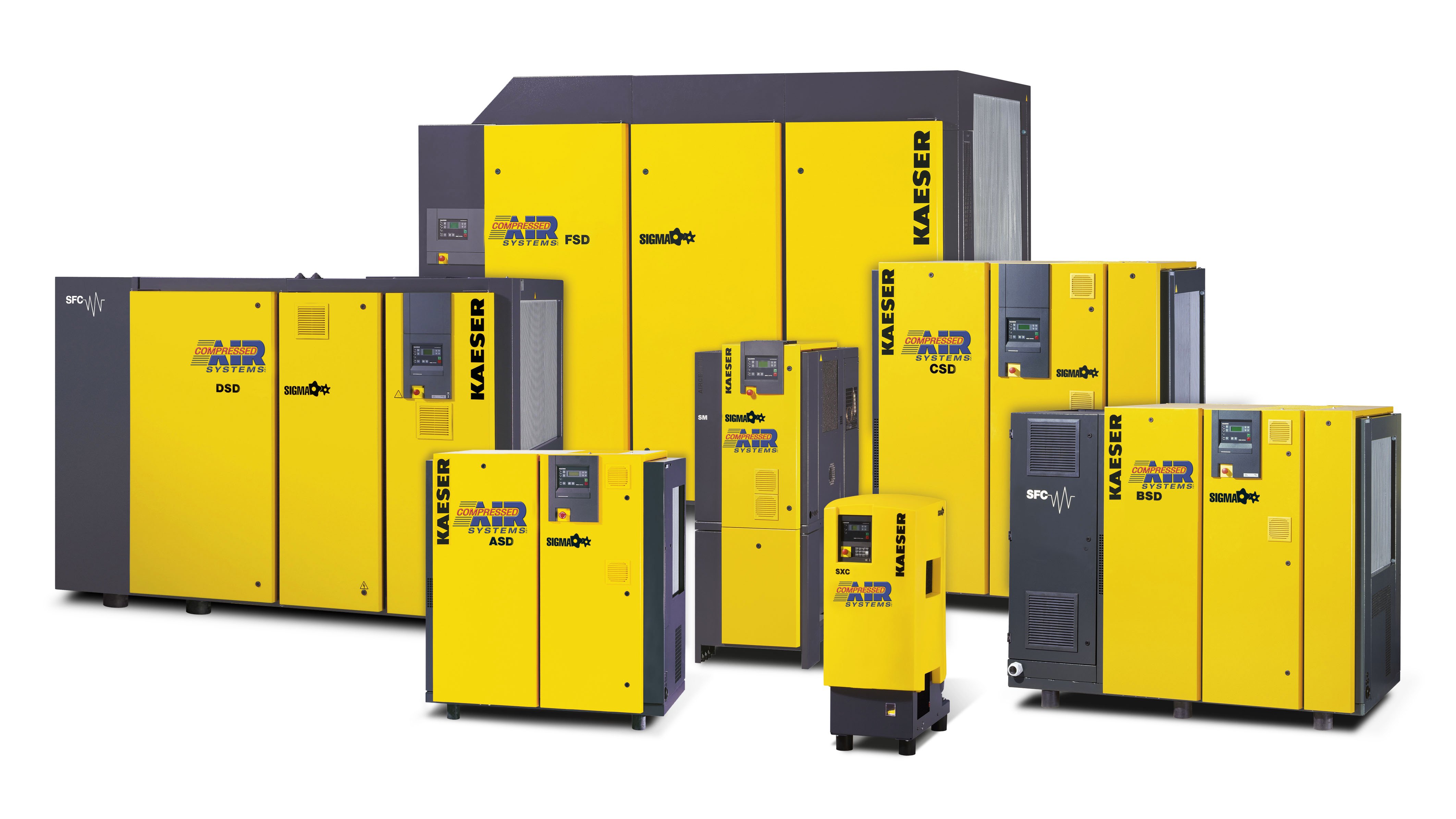 Regulation of the compressor room will ensure that the system is working at its expected capacity.
The equipment manual supplied with the compressor system should be reviewed and further enhancements to its surrounding area are well worth the time for its review. If you are working with multiple pieces of equipment, then you will want to make sure each unit has its own inlet air opening.
The duct work also needs to have proper placement, as well as thermostatically-controlled louvers/dampers. The excess heat of the compressor needs to be properly vented, which means reintroducing the heat back into the compressor room during colder months, and exhausted (via additional ducting) outdoors in the hotter months.
Refrigerated dryers sometimes require access to cooling air and in significant amounts, which will require an exhaust fan. You will need to pay close attention to the recirculating, cooled air flow and the positioning of all equipment and duct work.
At Compressed Air Systems, we always take the necessary initiatives to ensure you receive the cleanest, most efficient air possible. For over 50 years, our expert team has provided compressed air solutions that suit the needs of any commercial or industrial application. Our product line includes various types of compressors and accessories—contact us today for more information.